Mini Egg Omelets: (makes 12)
10 cage free eggs
 2 chopped red bell peppers
1 1/2 cups kale
salt/pepper to taste
Salsa
Other Ideas:
feta cheese
mushrooms
tomatoes
onion
basil
Preheat oven to 350 degrees. Spray muffin tin with olive oil/coconut oil. Place an equal amount of vegetables in each muffin tin. Whisk the eggs, salt, and pepper together. Pour equal amount of eggs into each tin. Bake for about 20 minutes, or until eggs are cooked to your liking. Top with salsa and enjoy!
Sweet Potato Pancakes: (makes 8 medium/small pancakes)
1/2 cooked large sweet potato, skinless
4 cage free eggs
1/2 ripe banana
1 tbsp. cinnamon
1/2 tsp. baking soda
1 tsp. coconut oil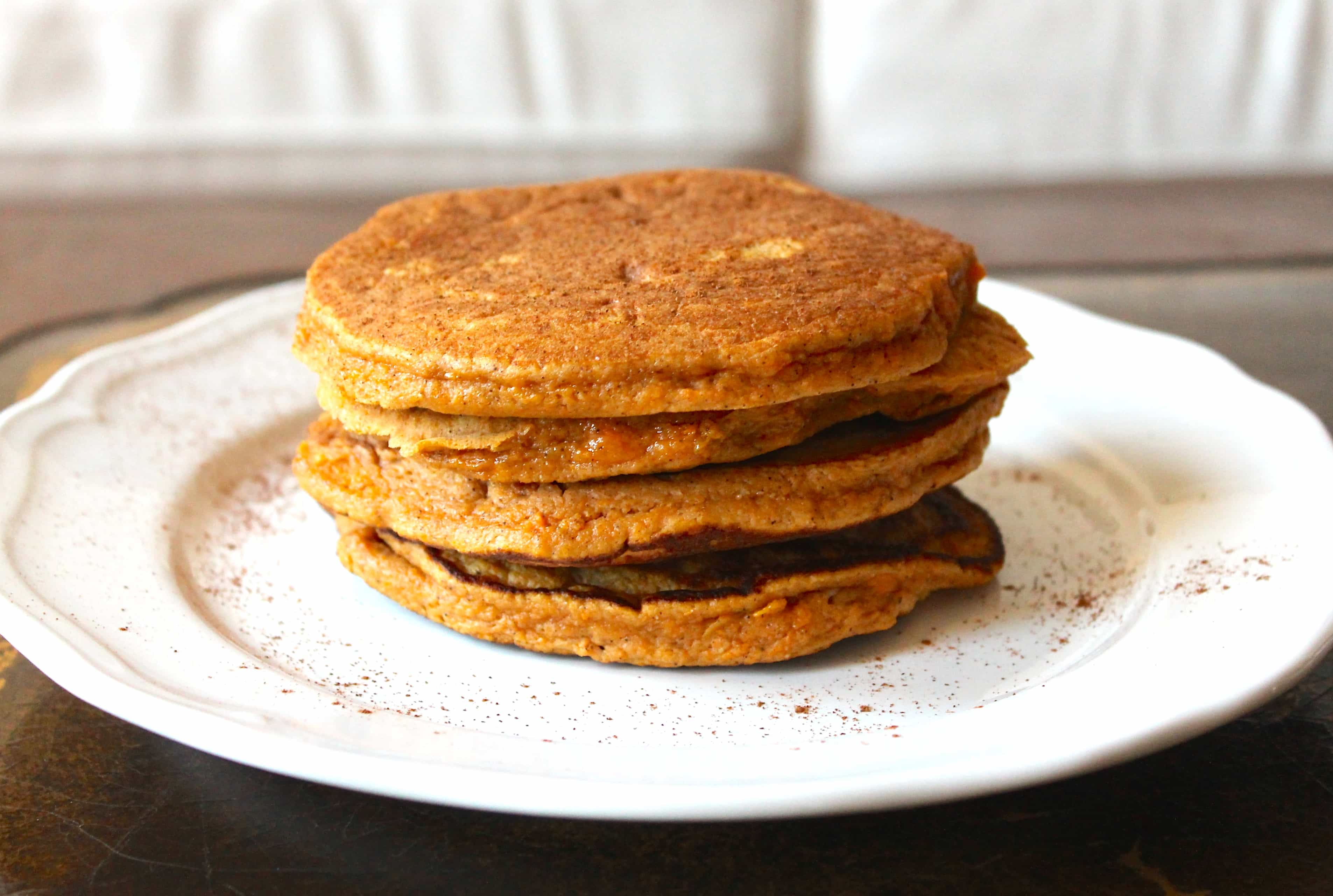 In a food processor, blend all ingredients except coconut oil. In a heated skillet place coconut oil in pan let simmer. Start making pancakes! Serve with 100% pure maple syrup (1-2 tbsp).